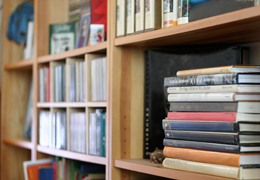 Draft NRC Regulatory Guides - Materials and Plant Protection (Division 5)
This page lists the title of each recent Draft Regulatory Guide for Division 5, Materials and Plant Protection. Each draft guide listed is available online from this site. Comments on draft regulatory guides may be submitted electronically via Regulations.gov. See Documents for Comment page.
See also Regulatory Guides for Division 5.
See Notes on Regulatory Guides for more information.
This page includes links to files in non-HTML format. See Plugins, Viewers, and Other Tools for more information.
| Task Number | Title | Publish Date |
| --- | --- | --- |
| DG-5019 | Reporting and Recording Safeguards Events (ML100830413) | 01/2011 |
| DG-5020 | Applying for Enhanced-Weapons Authority, Applying for Preemption Authority, and Performing Firearms Background Checks Under 10 CFR Part 73 (ML100321956) | 01/2011 |
| DG-5038 | Special Nuclear Material Doorway Monitors (ML12237A125) | 03/2014 |
Page Last Reviewed/Updated Friday, April 04, 2014