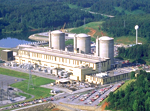 Actions in Response to the Japan Nuclear Accident: Congressional Testimony
The following table lists testimony that representatives of the U.S. Nuclear Regulatory Commission (NRC) have presented or submitted to the U.S. Congress in connection with the Japan Nuclear Accident at Fukushima Dai-ichi.
This page includes links to files in non-HTML format. See Plugins, Viewers, and Other Tools for more information.
| Date | Subject |
| --- | --- |
| 12/15/2011 | Testimony Before the Senate Environment and Public Works Committee on Fukushima Dai-ichi Presented by Gregory B. Jaczko, Chairman, U.S. Nuclear Regulatory Commission |
| 12/14/2011 | Testimony Before the House Oversight and Government Reform Committee on Overview of the Management and Operations of the United States Nuclear Regulatory Commission Presented by Gregory B. Jaczko, Chairman, U.S. Nuclear Regulatory Commission |
| 08/02/2011 | Chairman Jaczko's Testimony Regarding Review of the NRC's Near-Term Task Force Recommendations for Enhancing Reactor Safety in the 21st Century |
| 06/16/2011 | Chairman Jaczko's Testimony Regarding Updates on NRC Response to Events in Japan |
| 05/13/2011 | Dr. Brian Sheron Testimony Regarding Nuclear Energy Risk Management |
| 05/04/2011 | Chairman Jaczko's Testimony Regarding NRC Accomplishments and Future Work |
| 04/12/2011 | Written Statement Submitted to the Senate Environment and Public Works Committee, Clean Air and Nuclear Safety Subcommittee, Hearing on Review of the Nuclear Emergency in Japan and Implications for the U.S., Presented by Gregory B. Jaczko, Chairman, U.S. Nuclear Regulatory Commission |
| 04/06/2011 | Final Testimony Before the House Committee on Energy and Commerce, Subcommittee on Oversight and Investigations, Regarding NRC Response to Recent Nuclear Events in Japan Submitted by Martin Virgilio, Deputy Executive Director for Reactor and Preparedness Programs, U.S. Nuclear Regulatory Commission |
| 03/30/2011 | Michael Weber Testimony Regarding Emergency Planning and Preparedness Programs at Nuclear Power Facilities in the United States |
| 03/30/2011 | Written Statement to the Senate Appropriations Committee, Energy and Water Subcommittee, Regarding the Response of the United States Nuclear Regulatory Commission to the Recent Tragic Events in Japan Submitted by Gregory B. Jaczko, Chairman, U.S. Nuclear Regulatory Commission |
| 03/29/2011 | Written Statement to the Senate Committee on Energy and Natural Resources Regarding NRC Response to Recent Nuclear Events in Japan and the Continuing Safety of the U.S. Commercial Nuclear Reactor Fleet Submitted by R. William Borchardt, Executive Director for Operations, U.S. Nuclear Regulatory Commission |
| 03/25/2011 | Cynthia Pederson Testimony Regarding the Continuing Safety of the Nuclear Power Plants in Illinois |
| 03/16/2011 | Chairman Jaczko's Congressional Testimony - Transcript, Video |
Page Last Reviewed/Updated Wednesday, May 30, 2012