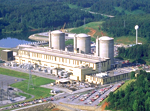 Public Meetings for Advanced Reactors
The following table lists, in chronological order, the public meetings that staff of the U.S. Nuclear Regulatory Commission (NRC) has conducted and is planning to conduct on Advanced Reactors topics. To learn about all future meetings at the NRC, see our Public Meeting Schedule.
This page includes links to files in non-HTML format. See Plugins, Viewers, and Other Tools for more information.
| Date | Description |
| --- | --- |
| 12/13/12 | Meeting to Discuss Industry Proposed Approach to iPWR Source Term Analysis and Emergency Planning Evaluation |
| 12/06/12 | Meeting to Discuss Future of Manufacturing License Provision in 10 CFR 52, Subpart F |
| 04/05/12 | Meeting to Discuss Generic Licensing Topics and Policy Issues Related to Small Modular Reactors |
| 02/02/12 | Meeting to Discuss Generic Licensing Topics and Policy Issues Related to Small Modular Reactors |
| 12/15/11 | Meeting to Discuss Generic Licensing Topics and Policy Issues Related to Small Modular Reactors |
| 10/26/11 | Meeting with NuScale Power Regarding Resumption of Pre-Application Activities and Current Design Status |
| 10/04/11 | Meeting to Discuss Generic Licensing Topics and Policy Issues Related to Small Modular Reactors |
| 08/10/11 | Meeting to Discuss Generic Licensing Topics and Policy Issues Related to Small Modular Reactors |
| 06/15/11 | Meeting to Discuss Generic Licensing Topics and Policy Issues Related to Small Modular Reactors |
| 04/20/11 | Meeting to Discuss Generic Licensing Topics and Policy Issues Related to Small Modular Reactors |
| 01/26/11 | Meeting to Discuss Generic Licensing Topics and Policy Issues Related to Small Modular Reactors and Discussion of Next Generation Nuclear Plant's Emergency Planning White Paper |
| 12/16/10 | Meeting to Discuss Generic Licensing Topics and Policy Issues Related to Small Modular Reactors |
| 11/04/10 | Meeting to Discuss Generic Licensing Topics and Policy Issues Related to Small Modular Reactors |
| 09/22/10 - 09/23/10 | Meeting to Discuss Generic Licensing Topics and Policy Issues Related to Small Modular Reactors |
| 07/28/10 | Workshop to discuss key licensing issues for small modular reactors |
| 02/03/10 - 02/04/10 | Workshop to discuss Licensing Processes |
| 10/08/09 - 10/09/09 | Workshop to discuss generic issues related to licensing of small and medium-sized nuclear reactors |
Page Last Reviewed/Updated Monday, August 12, 2013