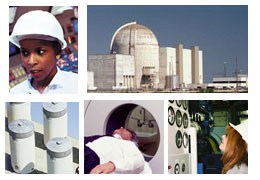 ACMUI Novoste Analysis
The following documents provide an analysis of the root cause of medical events that involve Novoste Beta Cath intravascular brachytherapy system. The Nuclear Regulatory Commission's Advisory Committee on the Medical Uses of Isotopes (ACMUI) performed this analysis. Members of the ACMUI who participated in the analysis will present their findings at the November 12-13, 2003, ACMUI public meeting.
All conclusions are preliminary. Conclusions may be adjusted based upon future information.
This page includes links to files in non-HTML format. See Plugins, Viewers, and Other Tools for more information.
Page Last Reviewed/Updated Wednesday, July 03, 2013