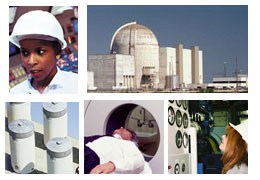 Quality of Life
The NRC is committed to providing employees with opportunity to balance career and family. Various programs help employees cope with balancing the dynamic complexities of today's work and family life, including:

Flexible Work Schedules and Hours
Striking a balance between work and life obligations requires some of the more difficult decisions in anyone's career. The NRC allows for telecommuting and flexibility in scheduling working hours to better fit the rest of your life.

Family Friendly Leave
Allows an employee to use up to 13 days of their available sick leave per year to provide health care for a family member or to attend a funeral of a family member.

On-site Child Development Center
Georgetown Hill Early School, our Child Development center, is located on the P-1 level of the Two White Flint North headquarters complex. Children are accepted from ages 6 weeks to 6 years old. The Center is open from 6:45 am to 6:00 pm. The program balances play and work in satisfying and productive ways, develops basic readiness skills, and assists the children to challenge and test themselves and experience the joys of learning in a whole-child environment, and it includes all-day Kindergarten.

On-Site Fitness Center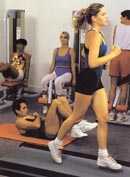 (Headquarters only) The NRC maintains a state-of-the-art fitness center in the headquarters building complex. The NRC Fitness Center is equipped with bikes, treadmills, ellipticals and other such equipment. The Fitness Center also staffs professional trained exercise physiologists and provides an array of health and fitness programs to meet your individual needs for achieving and maintaining a healthy lifestyle. NRC headquarter employees are eligible to join. Contractors, retirees, spouses, and family are not eligible. To join employees enroll in a biweekly payroll deduction membership fee.

On-Site Health Center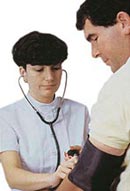 (Headquarters only) NRC provides an on-site health center that is staffed with nurses and a doctor. Services include various screening programs, such as diabetes, glaucoma/vision testing, and high blood pressure testing. Employees who must have allergy shots can have them administered at the health unit if prescribed by their personal physician.

On-Site Eating Establishments

(Headquarters only) Cafeterias are located in both buildings. The One White Flint Cafeteria is open from 6:00 a.m. until 3:30 p.m.; the Two White Flint cafeteria is open from 6:30 a.m. until 2:30 p.m. The coffee shop is open from 2:00 p.m. until 4:00 p.m. In addition there is a snack shop operated by the Maryland Workshop for the Blind.

Transportation Fringe Benefit
Do you use public transportation to get to work? If so you may be eligible for a transportation subsidy each month. The headquarters complex is located on the metro system red line.

Additional Benefits Employees Find Working at the NRC
Opportunities to travel
Ability to publish
Public Service
Providing advice on public safety issues
Working with world class scientists
Relocation possibilities
Training, both on-the-job and formal study
Portable retirement benefits
Page Last Reviewed/Updated Wednesday, June 12, 2013